Have you ever wondered what a copywriter does? And is it copywriter or copyrighter? Hint: we do not copyright things. We're going to set the record straight because it's a pretty important part of what SFW does every single day.
Essentially, copy is writing for the purposes of advertisement, books, magazines, scripts, newspapers—the list goes on. Print, television, radio, what have you, we do it all. In fact, everything SFW takes on goes through some sort of copy treatment. We create and follow brand guidelines that dictate copy down to the usage of an Oxford comma, the treatment of the ®, and even the voice and tone. Every single client is different.
Make 'Em Care
Despite guidelines, good copy, for the most part, is short and sweet. The truth is, it's hard to make the consumer care about what you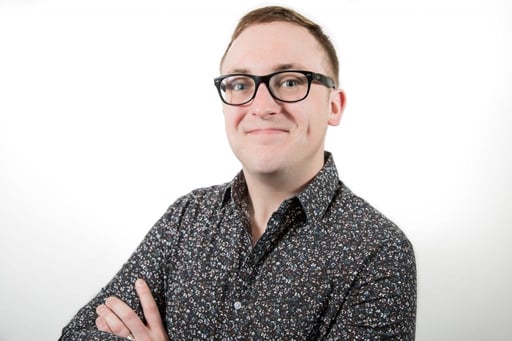 have to say. It's all about their individual interests. So, you better make your point fast, and do it in a way that's captivating—albeit funny, emotional, or overall clever.
That being said, Americans in 2018 are continuing to abandon the print magazine lifestyle, with magazines like Time Inc. shifting their focus to video and television as opposed to print, which accounted for almost two-thirds of its annual revenue in 2016. So why put so much effort into the grind? It's because, contrary to what you might think, 82% of U.S. internet users trust print advertisements when faced with a purchase decision while only 25% trust digital pop-up ads. But none of that means anything until we've captured their attention.
"We've grown immune to having verbose ads thrown at us and have trained ourselves to flip the page or click away," says Thomas Donahue, senior copywriter at SFW. "Coming up with a simple and smart headline works—it drives curiosity."
Spark Curiosity
One of the lasting benefits of a brand campaign is harboring that curiosity. A campaign is driven by a particular idea, want, or need of the client (think about Toyota's "Start Your Impossible" campaign ran for the 2018 Winter Olympics and Paralympics). Efficient copy is crucial to these campaigns because, paired with a visual, it's the driving force behind an idea.
"If you've ever seen a commercial, you've seen copy at work—someone had to write the script and screenplay for it, just like writers develop scripts for movies and TV shows," says Donahue. "Copy is crucial in all stages of campaign development and execution."
We need copy for a lot of reasons at different points in a campaign cycle. We want to keep the target audiences on their toes, to excite them, to make them proud about subscribing to a certain brand ethos. Copy can also speak to a whole new audience instead of their already-loyal followers. Sometimes that's the point.
"People don't buy brands, they join them. A loyal consumer is one that believes in what your brand stands for," says Donahue. "It's not product driven, it's identity-driven."
Make 'Em Feel
People tend to buy with their gut, but it's often a collaboration between a person's intuition and their logical reasoning. There's plenty of science behind it, and it involves what Antonio Damasio of the University of Southern California calls somatic markers. It's what happens when your insula (a region deep in your cerebral cortex) tells your amygdala (a part of your brain that involves emotions) that something feels right or wrong. That's a long way to say—a consumer's gut is often strong, and it's often right.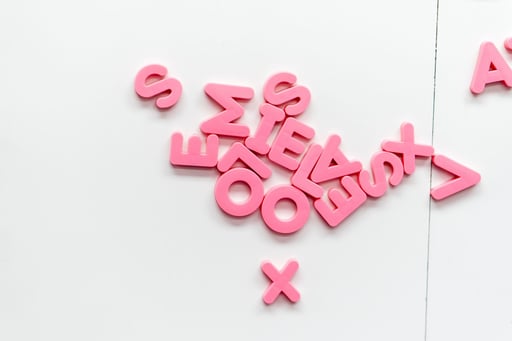 But copywriters need to service both that intuition and that logical reasoning. And no matter what, the consumer has to understand what they're reading before any progress can be made. According to the National Assessment of Adult Literacy, 43% of U.S. adults have basic or below-basic literacy skills. So, it's even more important that an ad's readability is clear and succinct. Contrary to popular belief, ads aren't trying to confuse you on purpose. Chances are, that copywriter didn't do their job right.
"Don't insult the targeted audience by over-explaining things and give them more credit—they're not dumb," says Donahue. "Explore the fluidity of language and communication and don't be afraid to write boldly."
The Takeaway
Whether it's online or in print, copy can enrich a brand's outreach by communicating effectively that brand's values or ideas. It's more important now than ever to get it right the first time and tell the consumer exactly what's going on—no beating around the bush. This can be said for all facets of writing, not just copywriting.
Make your audience care about the cause through the power of words.