If you're thinking of approaching the biggest players in big box retail, it's important to lead with the most current consumer data.
The January 2023 edition of Sales Factory's Consumer Pulse included survey items that explored shoppers' relationships with Target and Walmart. Here are a few of the insights our analytics team extrapolated, and how they may shape your brand's strategy for conquesting shelf space with these retail giants.
Brand Perception
Thirty years ago, Walmart and Target were more alike than different. Walmart made a bold move to distinguish itself from its competitors in the late 1990s when it introduced its price match guarantee. This refusal to be undersold was the death knell of several other big box chains like Zayre, Woolco and, eventually, KMart.
Rather than get sucked into the undertow, Target made the choice to distinguish its brand rather than compete on price. The big box chain reinvented itself as a more fashionable alternative to Walmart, justifying slightly higher prices with a more luxurious-feeling shopping experience.
Target's comparatively chic branding lends itself to more collaborations with designers and influencers, but this isn't a great value proposition for all shoppers. When we examine the subset of respondents that shop exclusively at Walmart, their most salient shared attribute is that they are less likely to believe that higher prices are a reliable indicator of the quality of goods at retail.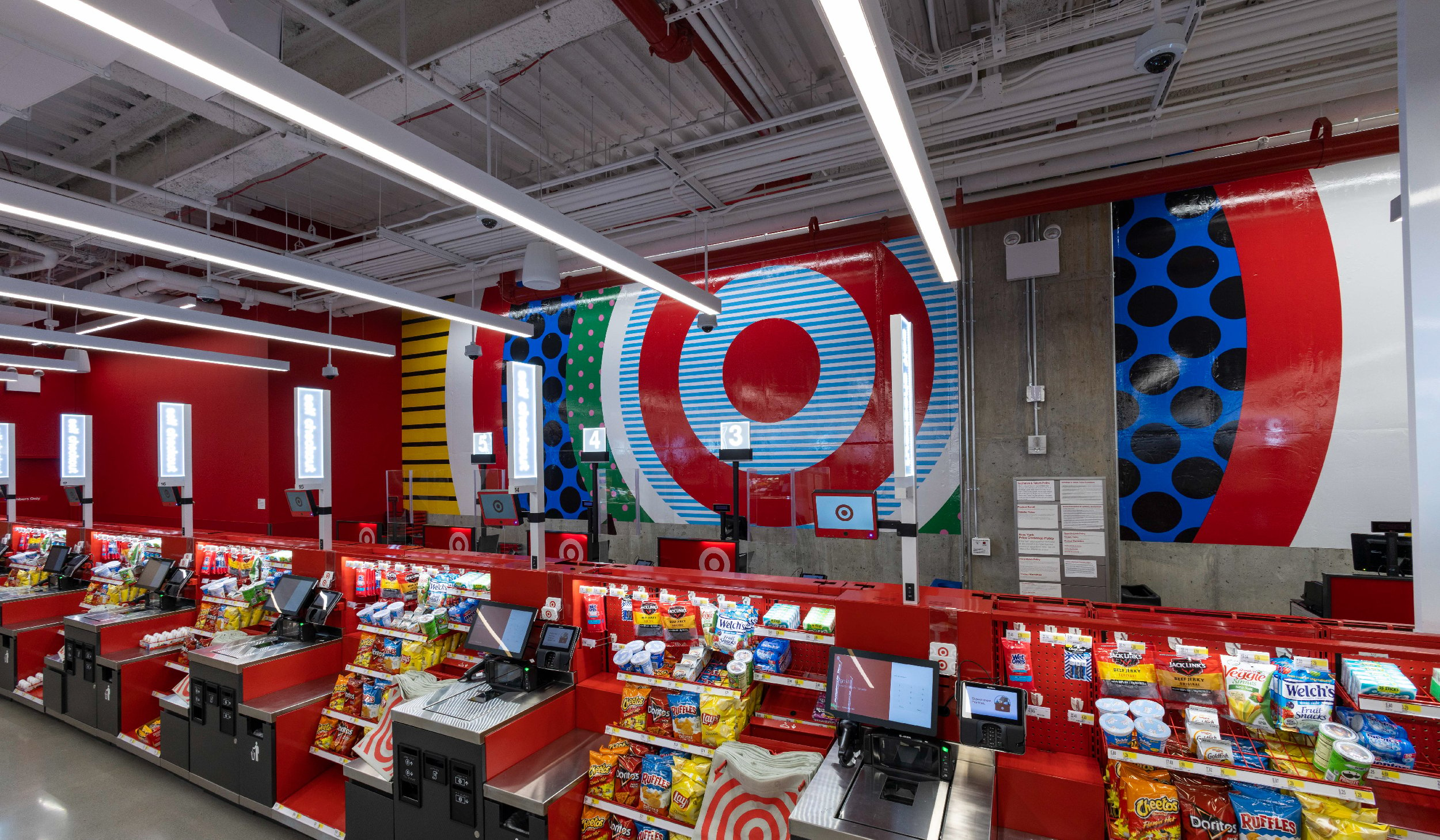 Shopper Behavior
Though exclusive Walmart shoppers tend to have a more skeptical view of the relationship between price and quality, it's important to note that the vast majority of respondents report shopping at both Walmart and Target with similar frequency.
The data revealed that respondents could not be neatly divided into "Walmart shoppers" and "Target shoppers." While most respondents' perceptions align with each retailer's branding (ie, Target is more fashionable; Walmart is less expensive) they shop the same categories in each store approximately as often and report enjoying their shopping experience about the same. The data appears to indicate that even Target Red Card holders will happily defect to Walmart if it's more convenient.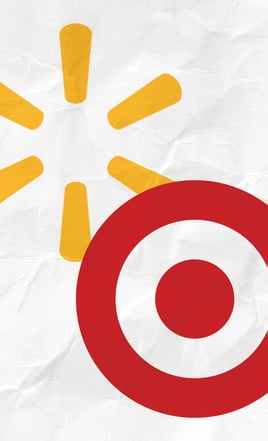 Brands that want to stake a claim on these retailers' shelves should be aware that, while shoppers may prefer Walmart or Target in theory, most won't drive past one to visit the other.
Private Label Brands
Store brands are on the rise. While they were once considered "generic" or "cheap," people of all income levels now regularly purchase private label brands.
As of 2022, Walmart leads the pack with 4 out of the top 5 most valuable private label brands in the US – and Target isn't far behind. In both retailers, categories like apparel and housewares are dominated by house brands.
Challenger brands may want to consider approaching these retailers with a plan to sell products under a private label. Tailor your story to explain to your merchant how your products can meet the needs of their existing customer base.

Logistics
Target is big, but Walmart is bigger. With 10,500 stores and clubs worldwide (compared to approximately 2,000 Targets) selling into Walmart represents one of the biggest production and distribution lifts a brand can face.
Brands that approach any big box stores should expect to offer volume discounts, but this may be particularly true when it comes to the largest brick and mortar retailer. Though Walmart put an end to competitor price matching in 2022, the brand is still defined by unbeatable deals. Be sure you're in a position to meet demands and price your goods competitively before you seek a deal.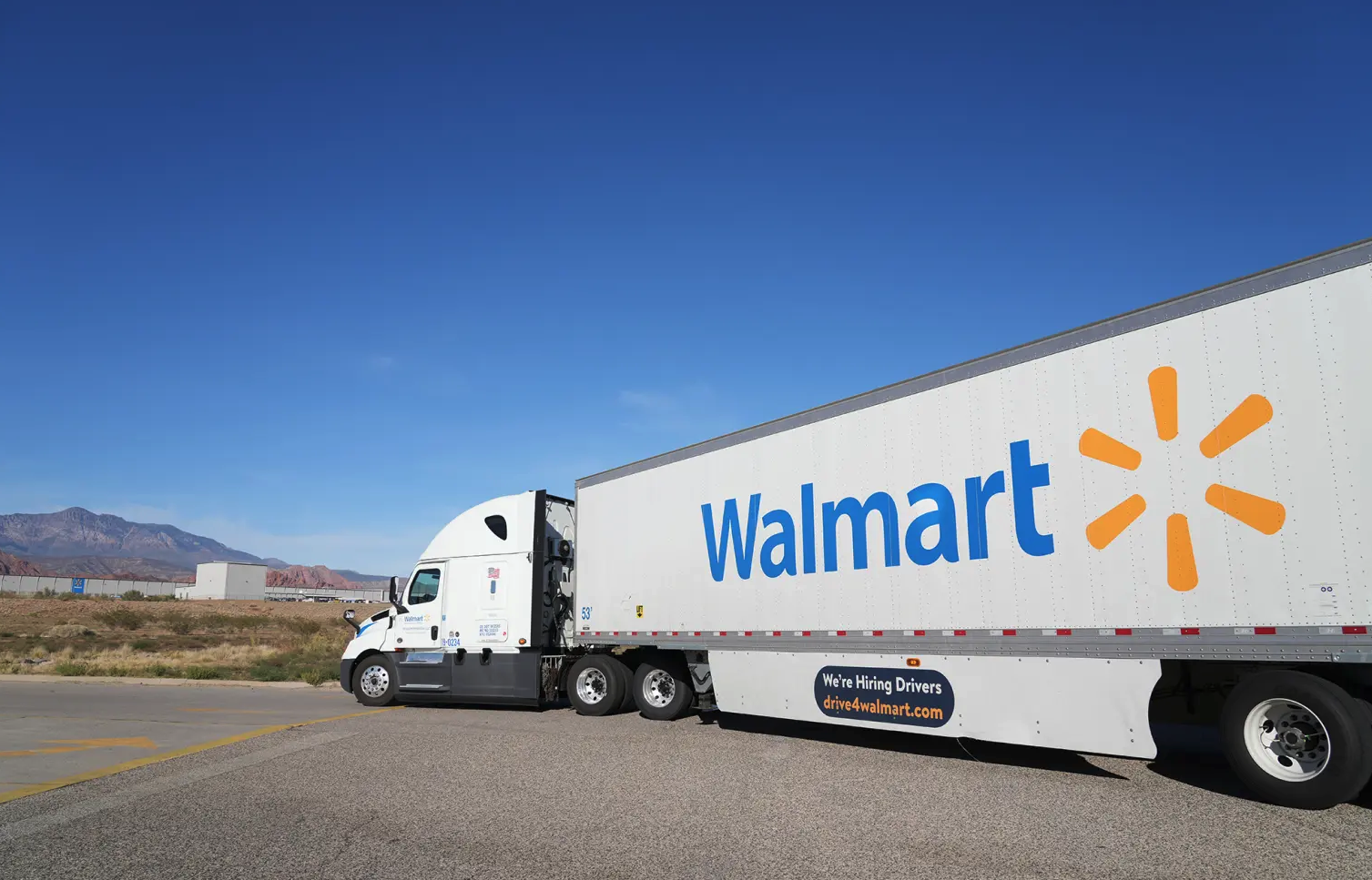 Ecommerce Opportunities
Both Walmart and Target sell online, but Walmart has positioned itself as an Amazon challenger by operating as an ecommerce marketplace.
This model allows third-party sellers to offer their goods through Walmart's website. A fairly simple application process allows brands to tap into Walmart's existing customer base and gravity as a search engine.
The low barrier for entry can make this an approachable option for growing brands, but it deserves due consideration. Make sure this maneuver doesn't erode your brand, and that you set a price point that will allow you to afford Walmart's margins if you become a first-party seller in the future.