Charlotte, NC — Peter Mitchell, president, and Matt King, chief marketing officer of Sales Factory, were among the featured speakers at Ingersoll Rand, Inc.'s first-ever Global Marketing Summit. The Journey to Customer Obsessed Marketing summit was held at 8.2.0 in uptown Charlotte on April 22-23 and attended by over 150 Ingersoll Rand marketing leaders from ten different countries.
Mitchell and King's talk entitled, Think Like A Challenger, Win Like A Champion focused on the lessons that big brands in mature categories can learn from small, upstart "challenger" brands that are disrupting categories and stealing share.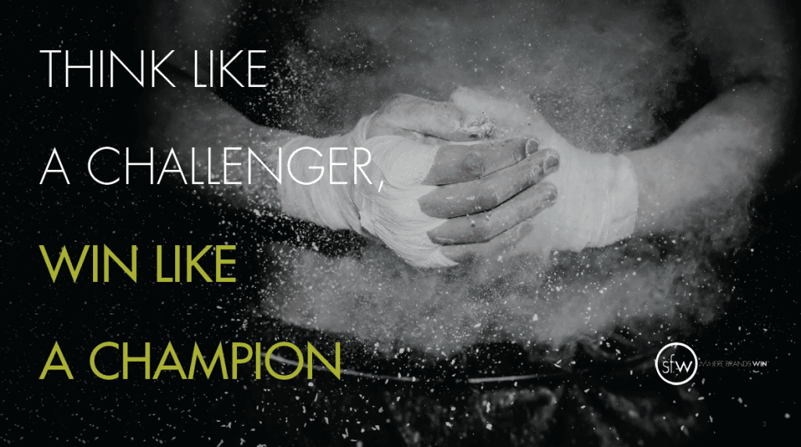 "What's interesting is that established brands such as Ingersoll's Trane, Club Car, and Thermo King actually have even more of an opportunity to disrupt their respective categories because they've got the resources and customer base," Mitchell observed. "It's all about uncovering the brand narrative and adopting a scrappier, more opportunistic mindset."
King and Mitchell shared examples from the strategy and activation work Sales Factory has executed for successful challenger brands such as CHANNELLOCK® tools, Primo Water and JERZEES apparel, and referenced several other challenger brand mentors including REI and Yeti.
"We also wanted to demonstrate that when you're operating in the B2B space you are still marketing to individuals, not companies," said King. "B2B challenger brands seem to do a better job of understanding those prime prospects and their problems."
The 50-minute talk also included highlights from Sales Factory's recent research among 500 Pro and DIY consumers indicating the importance of core challenger brand qualities—strong brand identity, reputation for innovation and thought leadership-- especially among millennials.