Whether your business sells a few niche products or an expansive line of goods, curation is an important part of success at retail.
The right assortment will position your brand to meet consumers where they are, attack the gaps and solve problems. But how do you determine the optimal approach? Here are a few key considerations for tailoring your line to both your prime prospect and your retailer.


1. Consider your scale as a manufacturer.
Start by taking an inventory of what you do well. Small manufacturers who specialize in one or two standalone products may face some challenges with big box retailers. Major players tend to favor broader lines – for example, a brand that only manufactures one type of specialty wrench would likely struggle to displace a brand that sold an entire line of wrenches at the same retailer. In order to get a foothold in big box stores, niche products may need to consider expanding their product lines.

Mid-sized and large manufacturers probably already have sufficiently broad lines, but they still need a keen awareness of how consumers regard their products, and how this can vary between retail locations. Some retailers strive to meet Pros needs, while others cater to cost-conscious shoppers. These different goals and brand personalities mean that the best assortment is not one-size-fits-all.
2. Know your audience (and your retailer's).
Do your research to determine where your prime prospect overlaps with your retailer's, and then leverage this information to solve consumer problems.
Brands and retailers often believe they know which consumers they attract and for what reasons, but a more data-based approach can often uncover surprises. Invest in shopper research and collect the insights that will reveal not only what your prime prospect is looking for within your product category, but why.
Use these learnings to choose the right SKUs for the right retailer, and you can meet the needs of a greater variety of shoppers.
3. Identify gaps in the existing line structure.
It's hard to have a complete understanding of the retail picture without visiting stores and actually walking the aisles. Store walks are an opportunity to get a bird's-eye view of your product category and identify opportunities to address unmet needs.
The insights you uncover may help you convince your merchant that your products can round out their existing assortment. They may also reveal a need to innovate brand-new products.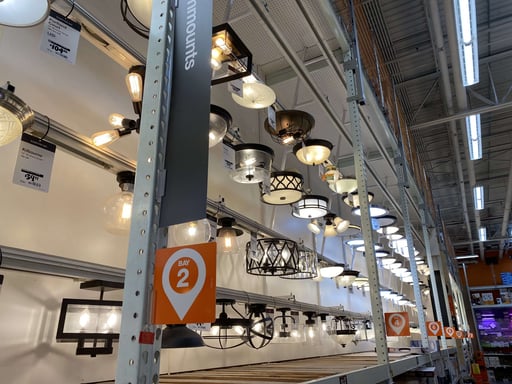 Sometimes filling gaps in your retailer's assortment is simply about price progression. Offering your customers a variety of price points, particularly those in the middle of the spectrum, can help attract those who are deterred by prices they deem too high or too low. Consider your line as well as your competitors', and notice whether or not your category contains products at a good variety of price points.
4. Make it mutually beneficial.
When it comes to determining the right assortment, work with your merchant to aggregate data that is useful to you both. Your consumer research can often reveal insights that are useful to your merchant. For example, a big box chain may be more attractive to Pro shoppers than initially assumed, or a conveniently-located specialty shop may draw in a surprising number of DIYers.
Choose an assortment that will further your sales goals within the context of your retailer's. The better you are able to support your selection of SKUs with data, the more likely your merchant is to view you as a helpful resource.