As a consumer, I'm unlikely to broaden anyone's expectations of what a Millennial looks like: unmarried, childless, 30-something and, as of March 2022, a first-time homeowner.
I am, however, part of a growing trend – adults 26 to 41 accounted for 51% of all new mortgage applications last year. While this may seem like a long-overdue generational "settling down," I suspect it has more to do with skyrocketing rent.

Before last year, I can't say that I ever had any serious aspirations of homeownership. With real estate inventory at historic lows, I knew in the back of my mind that any home in my budget would likely be older construction in need of what Zillow euphemistically calls "sweat equity." I knew very little about home maintenance and didn't have a reason to learn. Anything that malfunctioned in my apartment was handled with a phone call, from leaky pipes to burned-out lightbulbs.
I probably would have carried on with this life of learned helplessness indefinitely, but my plans changed as I neared the end of my last lease term. My property management company announced their intention to raise the rent on my one-bedroom apartment by about 30%, a figure that awakened my inner Laura Ingalls Wilder.

After duking it out with a horde of other displaced Millenials in a brutal housing market, my covered wagon finally came to rest in rural North Carolina, next to some charming-yet-quirky 1920s construction.

Armed only with YouTube tutorials and asinine confidence, I took on a series of renovation projects that required countless visits to practically every big box home improvement retailer in my region.
In a market where 80% of homes are at least 20 years old and 34% of DIY home improvement projects are done by people under age 34, first-time homeowners have become a market worth serving. On behalf of all of my peers who have recently traded Sunday brunches for long walks through Home Depot, here is what I want retailers and manufacturers to know.


1. Help me, I don't know what I'm doing.
Before my closing date, I visited a big box home improvement store exactly once in my adult life to buy supplies for a patio herb garden, which I immediately overwatered.

When I returned earlier this year with a list of the tools and materials I planned to use to retile my kitchen, I was at a loss. These stores tend to be enormous, and they feel overrun with Pro contractors and seasoned DIYers who know exactly what they need and where to find it.
I had questions that were bigger than the location of particular products within the aisles. I was that customer – the one who needs a lot of handholding and ultimately spends far less money than a Pro shopper. Retail staffing shortages were an issue in nearly every store I visited. This, combined with the fact that I look like someone who would accuse an associate of mansplaining grout in a McSweeney's essay, meant that I was largely on my own in the aisles.

Unlike Pros and high-level DIYers, novices like myself are on a two-part journey: choosing the right product, then figuring out how to use it. As human interaction becomes increasingly rare in big box stores, the most successful brands are the ones that provide demos, visualization tools and how-to content in the aisle or via a QR code.

While getting assistance from a knowledgeable employee is still absolutely my preference, I came to appreciate the brands that shouldered the burden of consumer education with their packaging and display materials.


2. Sell me projects, not products.
DIYers are in love with the result, not the process. I can only assume that's why the previous owners of my house painted over the kitchen cabinets without first sanding or priming them. To the uninitiated, the only thing standing between you and white cabinets is a bucket of paint.

YouTube is king for learning the basic steps of most home improvement projects – it's also how I would create my shopping list for the hardware store. What surprised me was just how many options existed in practically every product category. Without having a good sense of when brand mattered and when it didn't, my selections were mostly based on price.

This is different, however, for sponsored how-to videos that showcase their own products. Even though I'm typically a very cost-conscious shopper, I will pay more for branded products if they are specifically recommended for a project. Because we are essentially following a recipe, novice DIYers won't risk making a substitution for fear that it will endanger the end result. I probably would have bought premium shop rags if they were suggested to me.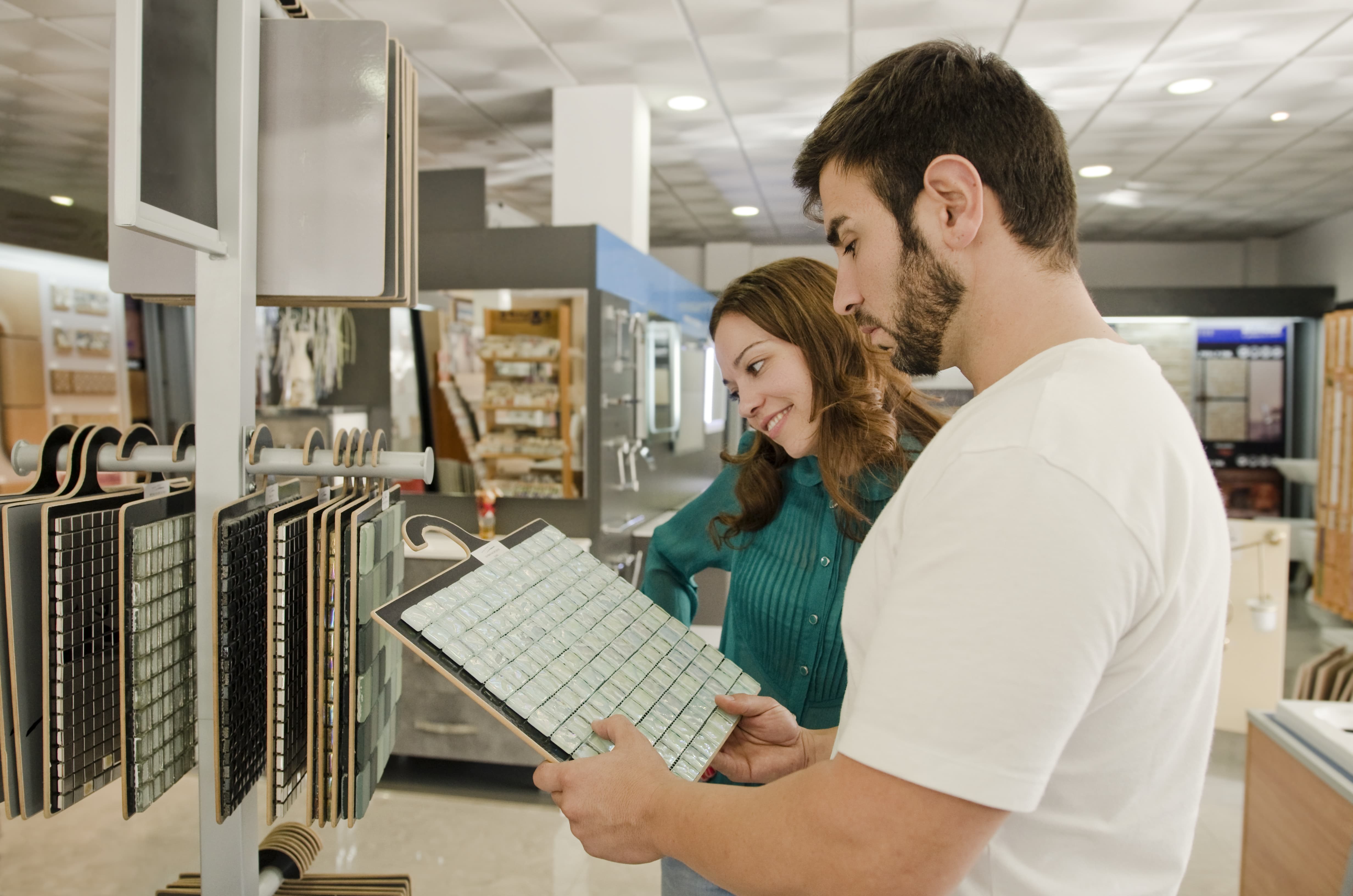 Project-based thinking also influences how first-time DIYers navigate the aisles. When you're unfamiliar with the layout of a large big box store, it's great to encounter a bay or endcap that stocks all the items you need for a job next to each other. I know there were times when I overpaid for expendables like paintbrushes just to avoid wandering around the store comparing prices.


3. Give me all the instructions.
The instructions printed on a home improvement product's package are often vague and limited. They assume that the end user has a ballpark idea of what they're doing. Now that a wave of accountants, coders and professional dog groomers have set out to update their Depression-era homes, it may be time to re-evaluate that strategy.

I cannot emphasize enough that if I am not instructed by the manufacturer to do something, I will not do it. My first attempt at staining my kitchen cabinets yielded a bizarre ombre result because I didn't know that you have to shake up the can of wood stain. My only defense was that the can did not tell me to shake it.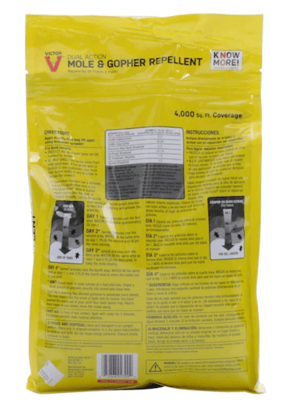 Surprisingly, some of the most thorough and helpful product instructions I encountered were printed on a bag of mole repellent. It clearly warned against treating your entire yard at once, lest you send the moles into a tunneling frenzy, and offered a helpful diagram on how to apply the product in zones to systematically "herd" the moles off your lawn. Despite never having shopped that product category before, I began my new life as a mole rancher with confidence.

Brands who are concerned about keeping the look of their packaging clean (or insulting the intelligence of their target audience) might want to consider providing a link or a QR code that offers more exhaustive instructional resources, tips and demonstrations to consumers who want them.

4. Help me decide if I'm up to the project.
Looking back, I'm appalled that I was carded for spray paint by the same retailer who let me walk out the door with a bucket of wallpaper paste. Someone should have intervened.

Between the excruciating wait times for Pro contractors and the fact that our entire savings just went towards the down payment, young homeowners are willing to attempt increasingly complex projects. But, as with so many things, just because you can doesn't mean you should.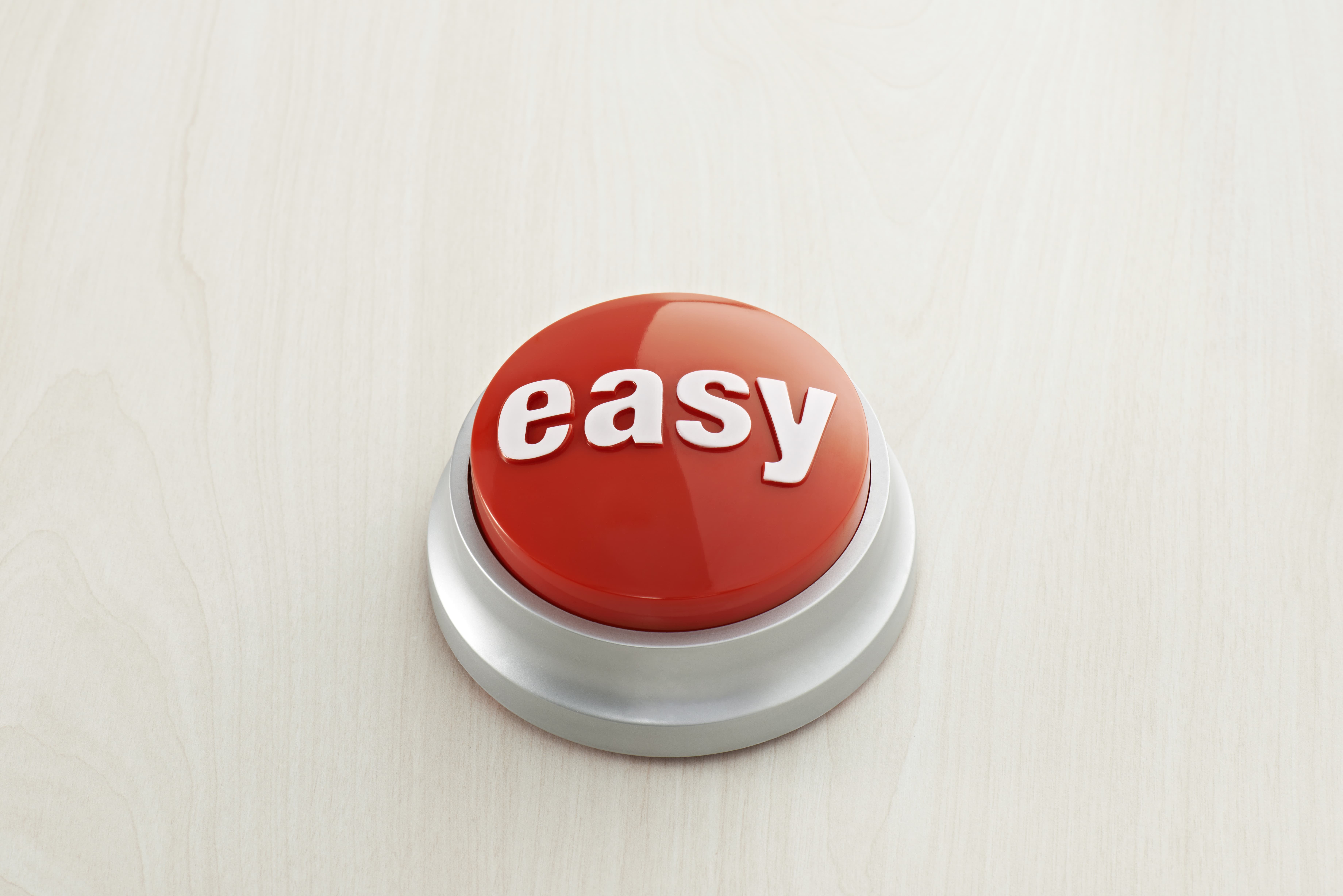 Unfortunately, I quickly realized that DIY culture is fraught with oversimplifications. How-to videos that feature time-lapse footage of experts hanging intricately patterned wallpaper make it hard to tell if it looks easy or it is easy. Brands that can present their products (or better still, projects completed using their products) as beginner-friendly will have immediate added value for DIYers.

I actively looked for easy-installation features in just about every product I purchased, but some projects still came with time-consuming and expensive learning curves. I was ready and willing to learn new skills, but nothing prepared me for how many feet of wallpaper I would tear or mismeasure along the way.

Many DIYers would happily settle for a scaled-back version of our vision if we felt more confident that we could achieve it on our own – and we would enthusiastically purchase products that support us.
5. Explain why your product's features matter.
As a novice DIYer, I'm not part of any brand tribe. All I see is a mystifying array of tape measures that cost between $5 and $43. I settled on the cheapest one that was as long as my ceiling was tall, and left wondering how any functioning tape measure could possibly be $38 worse than another.

It didn't take me long to realize that the answer has to do with the rigidity, retraction and locking mechanism, which are all pretty darn important for projects that require precise cuts. Owning a professional brand of tape measure would never thrill me in the way that a KitchenAid upright mixer would, but I'm willing to pay more for one that helps me get better results.

It's rightly expected that DIYers are less likely to shell out for premium products than Pros who rely on them every day, but that doesn't mean we aren't open to a value proposition. Because I don't have any preconceived brand loyalty, I am reliant on brands to explain which features make their product right for my project. Train me to have an opinion on something like a tape measure, and my purchase becomes about more than price.

Whether you believe we finally stopped buying avocado toast or we just got priced out of metro areas, new homeowners are changing the retail landscape.

As DIYers take up increasingly more space in the home improvement store aisles, the demand for better consumer support and education can only grow. Retailers, brands and manufacturers that are proactive about empowering the next wave of homeowners will win the trust of the most brand-loyal generation of consumers to ever shop.